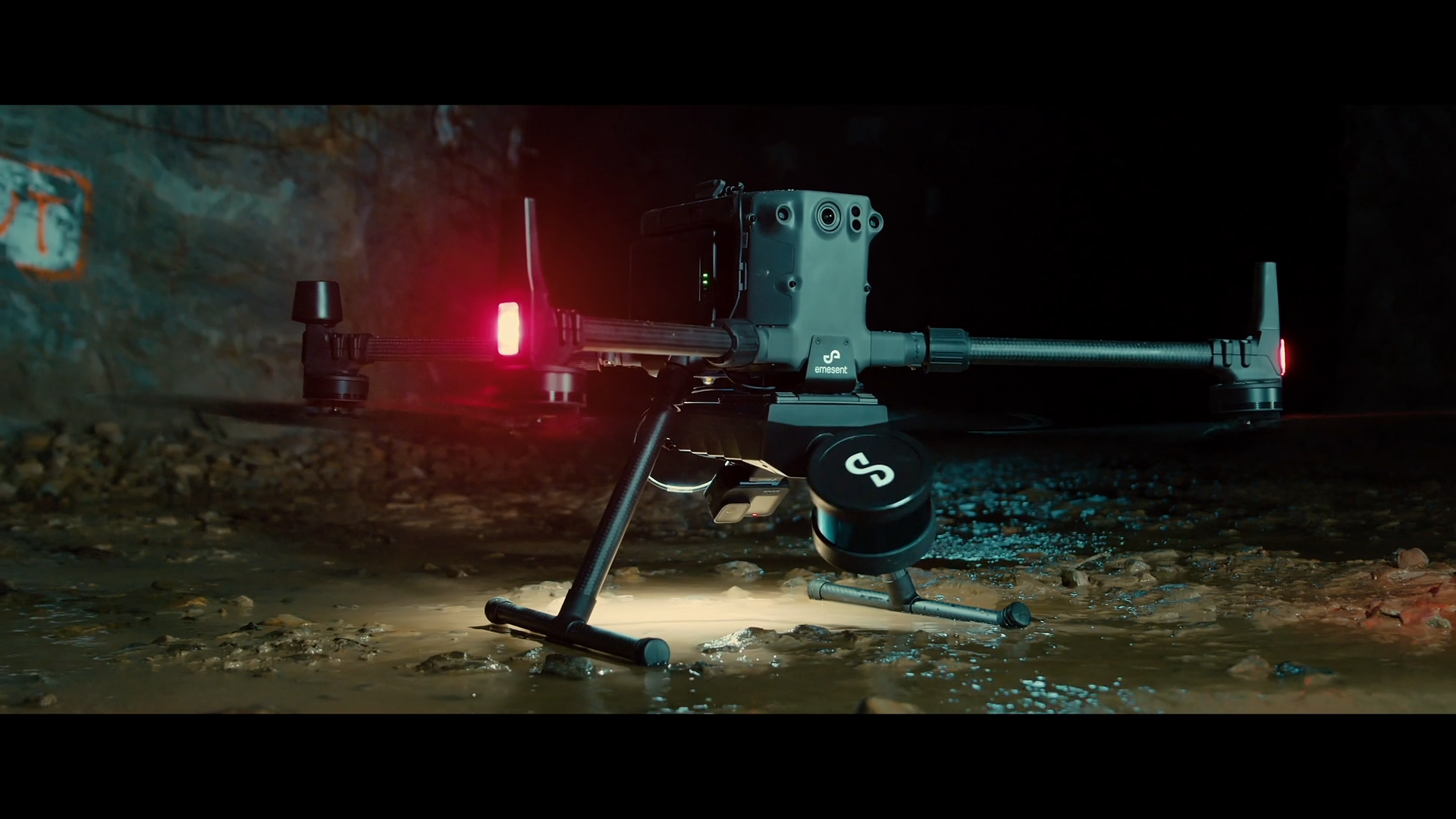 When a small start-up company finds a perfect combination of product quality, market fit, and internal stability, they can begin to mature. At this point, they can become what's called a "scale-up": a company with high revenue, lots of raised capital, and, crucially, international ambitions.
When a business hits this level early and accelerates quickly, it's known as "hypergrowth", which is both a chaotic and very exciting period for a scale-up where things are happening fast and hurdles are everywhere. One of the biggest hurdles to adapting to those changes and expanding globally are new barriers of culture and language.
One of our favourite clients, Emesent, can be identified as a "scale-up". Absolute Translations' Veerle Vanderplasschen sat down with Kym Morley, who looks after Emesent's content and communications, to discuss the challenges of hypergrowth and how Emesent has overcome them.
Veerle: Thanks for taking the time to chat. To kick things off, tell us a little about who Emesent are, what you do, and where you come from?
Kym: We're happy to. Emesent is a world leader in drone autonomy, LiDAR mapping, and data analytics. We were founded in 2018 by Dr Stefan Hrabar and Dr Farid Kendoul, after they spent over 10 years developing this technology as part of CSIRO's Robotics and Autonomous Systems group, Data61.
Our flagship product, Hovermap, has made significant impacts in the mining, infrastructure, survey, and mapping industries by allowing users to capture high quality point clouds quickly and easily, whether that's with a walking scan, or mounting Hovermap to a compatible drone for autonomous flight.
Veerle: A really unique story, turning 10 years of research into one of Australia's fastest growing start-ups. Tell us about that growth.
Kym: We started with seven employees, and in four years we've grown to over 150, which has been a huge jump. We recently opened offices in the UK and USA as part of our global expansion and have over 40 resellers worldwide. And earlier this year, Emesent closed an oversubscribed fundraise. We intend to use those funds to double our engineering department, particularly in the area of data analytics, as well as build a new manufacturing, calibration, and testing facility in Brisbane to increase production to meet demand.
Growing to this size at this speed is rare in the startup world, with approximately 90% of businesses closing within their first three years of operation. Emesent are being somewhat modest above: that oversubscribed fundraise was for $32 million — for reference, the median fundraising round nets a startup around $1 million. This is a clear indicator of the confidence that global investors have in Emesent's potential.
Veerle: Was going global the plan from day one?
Kym: Absolutely. The potential benefits of Hovermap are universal and we wanted to share those with the world from day one.
Veerle: So how did you approach going global?
Kym: We're fortunate to have many staff with global corporation experience, and we rely on their expertise to implement the global approach.
We also have a reseller network over 30 countries, and they provide local expertise to our customers in the region.
Those resellers aren't just your average suppliers and storefronts either — they're some of the world's forerunners in the mining, surveying, infrastructure, and drone technology industries, including Mirukuru Co in Japan, Daoyun Tech in China, and Dwyka Mining Services in South Africa.
Veerle: What are some of the lessons you've learned – that you can share – from going global?
Kym: Scaling up during the COVID pandemic presented us with some unique hurdles. Not being able to get out and visit clients and resellers in person has meant that having accurately translated documents was more important than ever. Having accurate, reliable translations of documentation is imperative. It makes your customers feel seen and appreciated when you can provide them documentation in their own language.
Veerle: Let's talk about those translation requirements. You're having all your client-facing content, including your website and your documentation, localised into eight languages. Why did you choose to be so comprehensive, rather than translate as-needed?
Kym: We want to help customers all over the world with mapping in inaccessible areas, and we believe it is important to speak to them in their language wherever possible to make things easier for them. Our head of marketing, Cecile, quotes Nelson Mandela: "If you talk to a man in a language he understands, that goes to his head. If you talk to him in his own language, that goes to his heart."
There are many countries in our key target markets where English isn't commonly understood. We want to make sure that our current and potential customers are able to access the information they need to use our products effectively.
Veerle: What would you tell other companies about the importance of translating/localising content?
Kym: Investing in localising your marketing content will give you a competitive advantage. Don't rely on Google Translate. Most people wouldn't buy from a website with poor English so why would we think it's ok to have poorly translated content?
Veerle: Absolutely. Your content is your brand and it is essential to have the right localisation strategy. What's next for Emesent? More growth? New countries?
Kym: We are looking to double our number of resellers this year, so undoubtedly we'll be reaching new locations and looking for more translations.
We're also working through our large quantity of English collateral, so that we can provide any of our material to our customers in their own language.
Veerle: Is there anything I didn't ask you that you'd like to add?
Kym: I'd like to add that we're very satisfied with the work that Absolute Translations have been doing for us. The team at Absolute Translations are always ready to help, whatever our request.
Specifically, they have been an absolute God-send with our website translation. They manage the software and all updates, which takes a lot of pressure off our small team.
Emesent's positive note means the world to us here at Absolute Translations after working hard alongside them during their impressive growth these past years. It's exciting to be on this journey with them as they begin to need more localisation services, or services like our on-demand interpreting app, LINK, for conference calls and video chats with foreign clients and partners. We love to see our partners succeed, and we stand ready to offer them the tools they need to do so at any scale.